Integration as a Service Solution for SAP Business One HANA
B1 Linker connects SAP Business One HANA to any system or application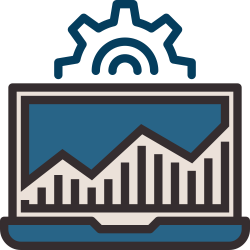 Through the web panel of B1 Linker, you monitor all integrations, with full visibility in message traffic, exception handling and performance measurement.
Security in the information transacted between your systems and SAP Business One. Built upon InterSystems IRIS Platform, B1 Linker persists of all messages, ensuring total traceability.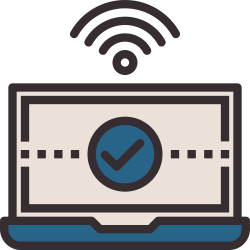 B1 Linker has preconfigured connections with SAP B1 HANA, so the process of developing integrations is faster. And for the "other side" of integration, Intersystems IRIS platform provides a huge set of connectors that accelerates development.
Integrate your SAP Business One into the worldo

B1 Linker: complete integration platform to link SAP Business One to any system or data source, online monitoring and support.
Available in cloud and on-premise versions.

Powered by InterSystems IRIS
Built upon InterSystems IRIS Integration Platform, B1 Linker grants Reliability, Flexibility and Velocity.
Implementation of SAP Business One HANA without integration obstacles
B1 Linker Integration platform solves one of the problems that most disturbs a SAP Business One deployment/implementation: integration with legacy, e-commerce, customers and suppliers.
Your company has complete support from our team during implementation and operation in production.
The platform identifies integration failures or field incompatibilities, showing and monitoring in the portal all issues
B1 Linker Is available in the cloud, with no need for specific deployments, reducing costs and increasing implementation speed.
B1 Linker Integration Connectors
B1 Linker has a set of pre-built connectors, that accelerate your project. And for situations where there is no pre-built connector, Intersystems IRIS platform provides a set of tools that enables connection to virtually any source, using protocols such as Rest/Json, Web Services SOAP, access to relational DB tables, processing of text files, and many others.
B1 Linker is available as a cloud IAAS solution and also can be installed on premises
IAAS
Integration can now be contracted as a Service (IAAS), without the need to acquire licenses, installation, or local configuration.
Monitoring
Analysis of messages, visualization of exceptions, measurement of performance and integration processes dashboards.
A MORE COMPLETE SAP B1
Complete and optimized, with analysis of information and data that are available in other systems, websites, e-commerce, branches and etc.
performance
B1 Linker platform is very fast. The integration layer causes no performance impact.
more power in your sap business one
A disruptive approach to integrations
Using B1 Linker you do not have to worry about the development, infrastructure and support for the integrations of your SAP B1 HANA project and can focus all your effort on functional implementation.
Location
Rua Américo Brasiliense, 1923
16th floor São Paulo/SP
Brazil